I've been publishing zines for most of my life. In 2007, I started volunteering in zine libraries. I'm passionate about zines and independent media because I'm always looking for new and affordable technology that give people a voice.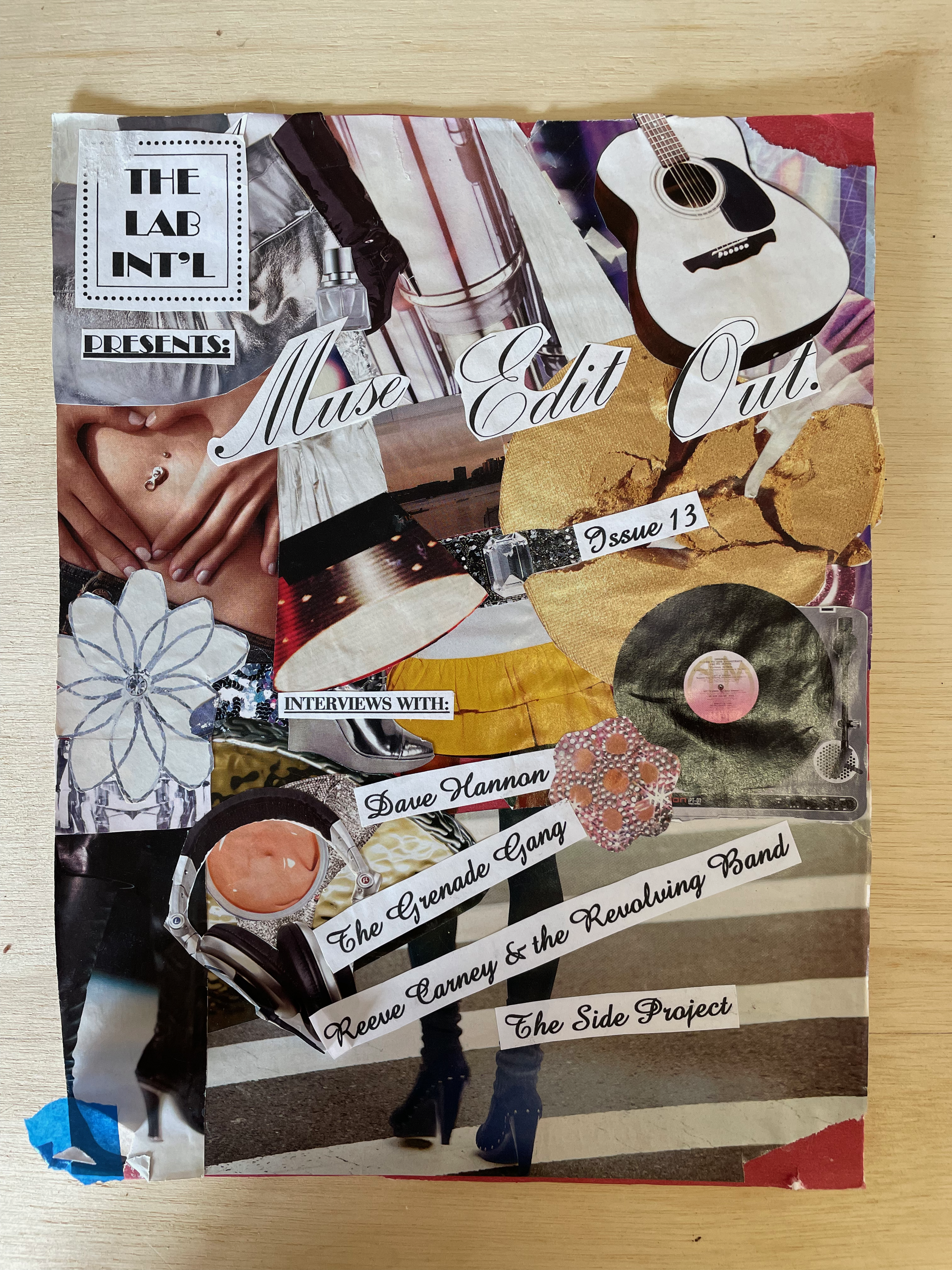 E-Zines
In May 2018, I created Anna Delvey Foundation, found at annadelveyfoundation.org, an online archive and digital resource center for cult news and grift reviews. The online archive followed the story of Anna Sorokin ("Anna Delvey") who took New York by storm when she ran up a $200,000 tab primarily on hotels and investment banks. The Anna Delvey Foundation was a blog dedicated to collecting, preserving and cataloging records on con artists, cult figures, and scammers (both real and imagined) for socio-cultural research in order to bring light to the darker side of humanity.
The website was created in 2018 to track news updates on the evolving story. As much as it was a hobby project, it quickly gained notoriety. In 2019, the site had over 10,000 unique visitors.
Print Zines
1. Pin Up Doll Astrology
Printed Feb 2020. Fictionalized astrological profiles paired with images of pin up girls that look like their zodiac sign cut up from a Taschen art book. It is a small print run of <25. Every cover is uniquely made and the writing is my own.
2. Speak It All The Time
Printed in the year 2015. Through personal creative nonfiction comics, I tell the story of living as an adult with speech problems that started in childhood.
3. Thought. Mouth.
Printed Jan 2019. Personal creative nonfiction zine with random collages, essays, and drawings about music, art and commerce, the kind of thoughts you may have on an evening train leaving Penn Station on Christmas Eve.
4. One Ear Bud Free
Personal zine with a list of temp jobs and the music that got me through them.
5. The Personality of Subway Trains If They Were Ex-Boyfriends

Printed 2015. Humor zine.
Zines by Julia Lipscomb. Interested in a copy of a zine? Contact me.